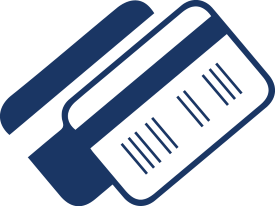 WHAT IS ONTIME LOYALTY PROGRAM?
Would you like to have a fully integrated solution for your business?
As an OnTime Group Loyalty Program member, you can take advantage of exclusive promotions and possibilities of cashback for yourself and your company. If you forget about the Loyalty Program, don't worry! A team member behind the till will always ask you before you complete your purchase.
read more
HOW TO BECOME A MEMBER?
Just visit any of the participating branches, ask for Loyalty Program Membership and we will be happy to assist you.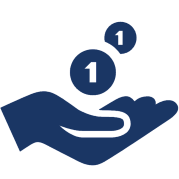 How do i earn points?
For every one(1) AED (minimum of 20 AED OnTime Charges) you spend, you get 1 point.
With every 1500 points you accumulate, you get 50AED cashback. You can let your points roll over, collect 10,000 points and get major cashback amounts or an upgrade to the higher category cards (Gold or Platinum) and enjoy many offers and promotions with our group, you also stand a chance to get free entertainment tickets.
read more
Membership Benefits
Membership BLUE
Earn 1 Point

(for every AED 1.00 OnTime Fee with minimum of AED 20.00 OnTime Fee)

Cashback AED 50.00

(for every 1,500 Points)

Min. Charge Free
Validity 12 Months
Membership GOLD
Earn 1 Point

(for every AED 1.00 OnTime Fee with minimum of AED 50.00 OnTime Fee)

Cashback AED 500.00

(for every 10,000 Points)

Min. Charge AED 15,000.00 OnTime Fee
Validity 12 Months
Membership PLATINUM
Earn 1 Point

(for every AED 1.00 OnTime Fee with minimum of AED 1,000.00 OnTime Fee)

Cashback AED 1,000.00

(for every 20,000 Points)

Min. Charge AED 30,000.00 OnTime Fee
Validity 12 Months